Industry professionals and cineastes alike will soon have the opportunity to learn more about the making of classic films such as Titanic (1997), The Pianist (2002) Kill Bill (2003), Once Upon a Time in Hollywood (2019), and even Triangle of Sadness (2022), winner of the 2022 European Film Award for Best Film. On 15–18 March, acclaimed film professionals will be in Bratislava to share their experience and know-how in informal discussions. The event will also include film screenings.
A leading voice of the new generation of eastern European filmmakers
The Ukrainian director Dmytro Sukholytkyy-Sobchuk, nominated for the European Film Academy's 2022 European Discovery of the Year Award, is the author of several short films. His most recent short documentary, Liturgy of Anti-Tank Obstacles (2022), has screened at prestigious festivals such as IDFA, Toronto, and Sundance. His feature-length debut, Pamfir (2022), premiered last year at the Cannes Directors' Fortnight.
Working on sound in big Hollywood films
Production Sound Mixer Mark Ulano and Boom Operator and Utility Sound Technician Patrushkha Mierzwa both have over 40 years of experience working on big Hollywood productions. Mark, apart from having won an Academy Award for Best Sound for his work on Titanic (1997), was also nominated in the same category for Ad Astra (2019), Inglorious Basterds (2009), and Once Upon a Time in Hollywood (2019). His other credits include Django (2012), Kill Bill: Vol. 1 (2003), Kill Bill: Vol. 2 (2004), Iron Man (2008), and many more. Patrushkha is known to most film professionals as one of the first women boom operators in Hollywood. Among others, she has worked on Ad Astra (2019), Once Upon a Time in Hollywood (2019), and the classic horror film Pet Cemetery (1989).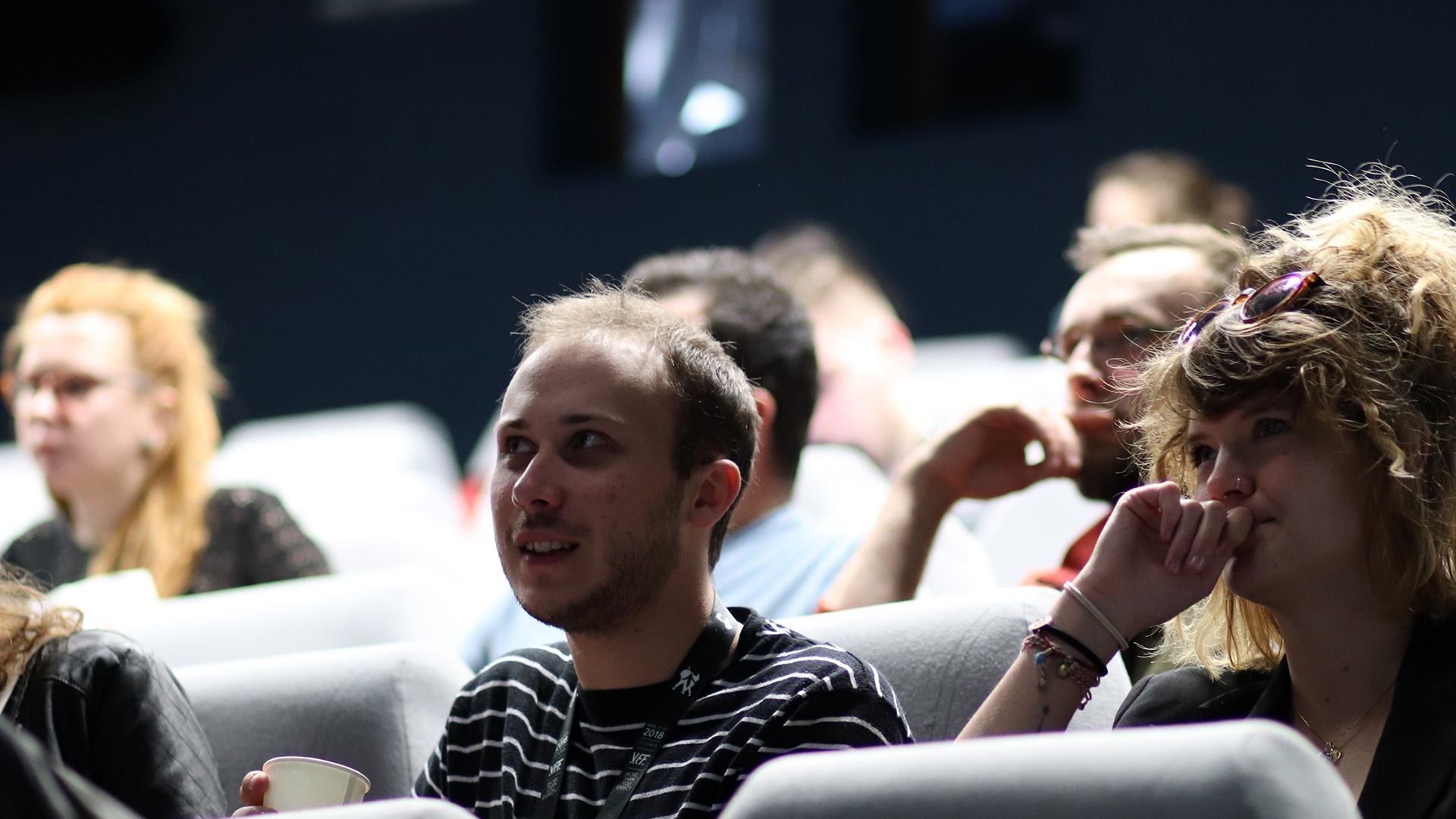 Collaborating with world-class directors
Early in his career, producer Jim Stark worked with director Jim Jarmusch on Down by Law (1986), Mystery Train (1989), Night on Earth (1991), and Coffee and Cigarettes (2003). Last year, his latest film, Triangle of Sadness (2022), premiered to great global acclaim. In addition to other accolades, the film won four European Film Academy awards, namely for Best Film, Best Director, Best Screenplay, and Best Actor.
Besides winning a BAFTA and an American Society of Cinematographers Award, Pawel Edelman has also been nominated for several Academy Awards. A close collaborator of Roman Polanski, he has worked on such gems of Polish cinematography as The Pianist (2002) and Katyń (2007). His keen cinematographer's eye also brought us the films Oliver Twist (2005), All the King's Men (2006), and An Officer and a Spy (2019).
From Berlin to Bratislava
Also coming to Bratislava will be Iranian director Sepideh Farsi, whose works span documentary as well as fiction. Her first two narrative features, Dreams Of Dust (2003) and The Gaze (2006), premiered at the prestigious Rotterdam IFF. Her most recent animated feature, The Siren (2023), which tells the story of 14-year-old Omid's search for his missing brother and for a way out of the besieged town of Abadan, will premiere in the Panorama section at this year's Berlinale.
Since 2019, the VFF has been organised in collaboration with IFF Febiofest Bratislava, which takes place concurrently with the Forum. Cinepasses purchased for the VFF are also valid for Febiofest, broadening the activities available to VFF participants.
Involvement of international partner schools
The Visegrad Film Forum will once again present films by students from its partner film schools. Apart from the Film and Television Faculty of the Academy of Performing Arts in Bratislava (FTF VŠMU), a co-organiser of the event, this year's Forum is set to draw participants from Prague's FAMU, the Hungarian FreeSZFE, the Warsaw Film School, LMTA Vilnius, and AGRFT Ljubljana. Screenings will be followed by discussions with students and faculty about cinematography as a whole, the circumstances under which the individual films emerged, and the professional training provided at the partner institutions.
Join our newsletter
Register to our newsletter and don't miss anything anymore. We promise we will not spam you!