"THE SIREN – Using new possibilities in animation to tell a compelling anti-war story"
The Iranian director Sepideh Farsi has also worked on fiction titles as well as documentaries. Her first two fiction feature-lenght films Dreams Of Dust (2003) and The Gaze (2006) premiered at the prestigious festival in Rotterdam and her latest animated feature Siren (2023) will premiere at this year's Berlinale in the Panorama section. The film tells the story of fourteen-year-old Omid's search for his missing brother – and an escape route from the besieged city of Abadan.
In the early years following the Islamic Revolution, Farsi was jailed for eight months for her political activities. "You're not conscious of the risks you are taking at that age," she says, downplaying her own bravery. "My parents were supportive, they agreed with me, but were trying to stop me from being politically active because they were concerned for my safety." In prison, she met serious political activists as well as common street criminals. "When I got out, I couldn't go back to high school," she says. "And I was banned from university." It was clear she had to leave the country, but a plan to study in the US fell through, so she went to Paris, where she had to learn French before she could continue her education. In Paris she studied mathematics. But after finishing her maths studies she became interested in photography and then moved into making both features and documentaries. She came back to Iran and started making first films most of them in Iran.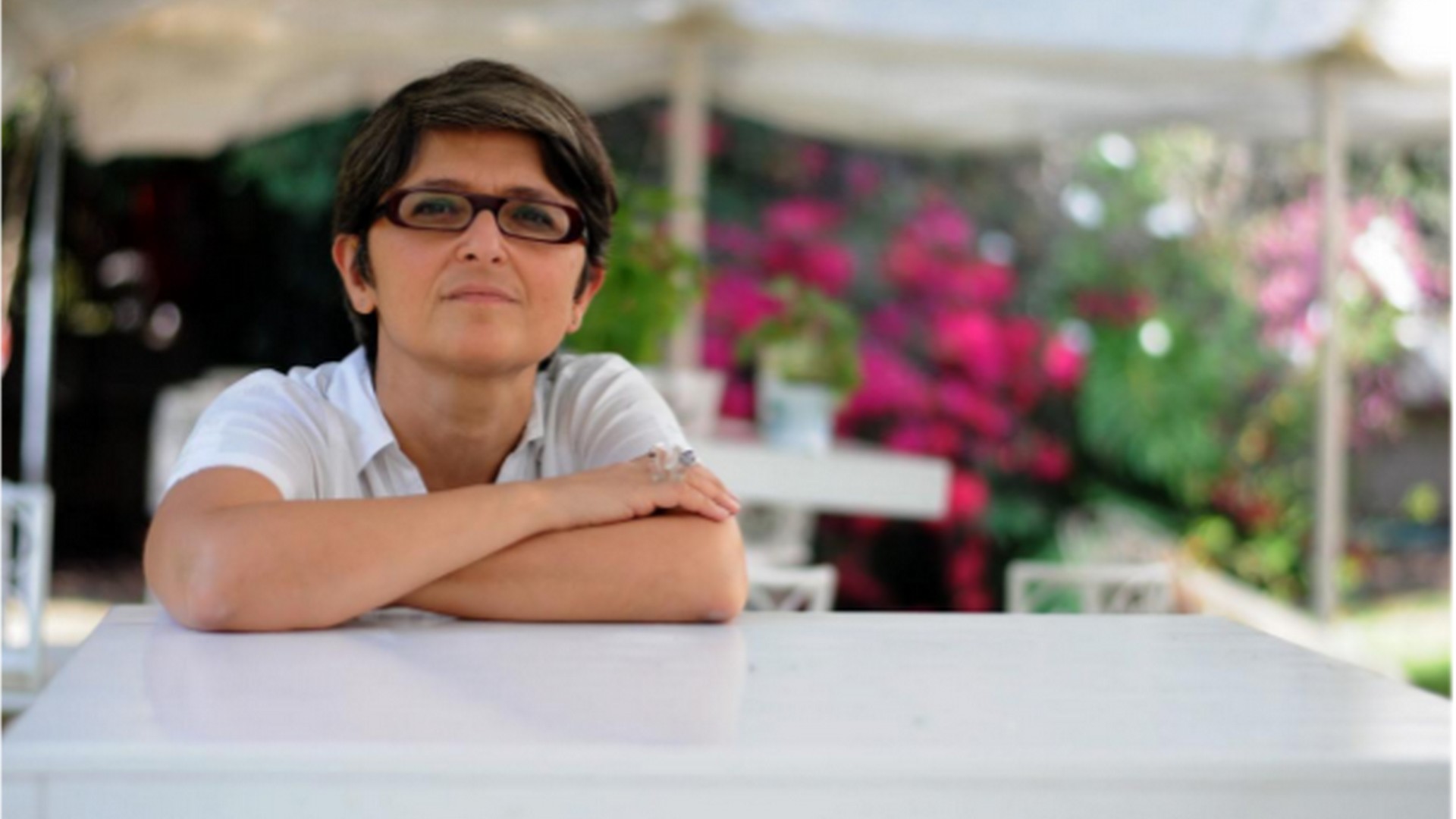 In 1999 she finished documentary film called The World is My Home that was premiered during Cinéma du Réel. The film is an investigation into identity in exile, through Iranian exile at the end of the century. Two years later she finished another documentary – Homi D. Sethna, Filmmaker which won several awards. In 2002 she finished another documentary in which she followed a group of firemen in Iran – Men in Fire.
In 2003 she moved from documentaries to fiction films and she finished her debut fiction feature-length film Dreams of Dust. The film was premiered during Rotterdam Film Festival. Dreams of Dust, described by the Sepideh Farsi as an x-ray photograph of the human soul, is an aesthetic, poetic road movie about the fantasy world of a truck driver in Iranian desert. The success of Dreams of Dust was followed by the second fiction feature-length film The Gaze (2005) that was premiered in Tiger Competition at Rotterdam Film Festival. The film focuses on emigration and people returning to their country of origin after years of absence.
Her next two documentaries – Harat (2007) and Teheran without Permission (2009) were premiered during IFF Locarno. Tehran Without Permission captures exclusively with Sepideh Farsi´s mobile phone camera the atmosphere of the street as well as of private living environments within the Iranian capital.  This film was also a breaking point for Sepideh Farsi when she moved again to Paris.
But in 2009 I figured it was just a week before the election, I was leaving Iran with the rushed footage of my last feature which I shot in Iran – which is called The House Under The Water – and I knew there was going to be something quite heavy duty happening in the society. I had also shot a film with a mobile – a documentary on Tehran – which was called Tehran: Without Permission, which was, you know… done without permission, because I wanted to escape all the controls and do something personal. When I arrived in Paris the uprising started and we were all very much involved and implicated; all Iranians abroad – of course inside – but also abroad.
Red Rose (2014) is an intimate film that examines the political situation in Iran through the relationship between two people, a young woman named Sara and Ali, a middle- aged man. The film was premiered during Toronto Film Festival. "Red Rose shows a conflict between the generations. You're always more radical when you are younger. Ali is a middle-aged man, he is disappointed and skeptical, but she falls for him and through this impossible relationship, she opens him up. I'm from Ali's generation," says Farsi. Red Rose is set in Iran during the Green Revolution in 2009, however, the film is markedly unique due to an underlying issue that framed the entire production: the director, Sepideh Farsi, was unable to film it in the country after controversies surrounding her previous works and the film was shot in Athens with Iranian actors. That is, Red Rose is set in Iran, but from the outset, Farsi was in the position of telling the story of Red Rose without being able to access the city of Tehran where the narrative takes place.
With 7 Veils (2017), Sepideh Farsi took up again the documentary format she had started with, and using only one camera, she captures a life in Afganistan. Meeting people along the way, she engaged in conversations with them, in a gentle and empathic fashion. The film won Grand prix de la Competition Francais at FID Marseille.
Based on immigration situation in Europe, Sepideh Farsi shot another fiction feature-length film I Will Cross Tomorrow (2019). The story between a Syrian refugee and a Greek policewoman and how they encounter and how they help each other out had its international premiere at Thessaloniki Film Festival.
With her latest film Sirene (2023) she is trying her hand at animation for the first time. The film as a project in progress was presented at Coproduction Village during Les Arcs European Film Festival or Cartoon Movie. The film tells the story of fourteen-year-old Omid's search for his missing brother – and an escape route from the besieged city of Abadan.
In cooperation with Central and Eastern European Animation and the Slovak Association of Animated Film Producers. The Masterclass was financially supported by the Slovak Audiovisual Fund, the entire project is supported by the VŠMU FTF and VŠMU through a KEGA grant.
Join our newsletter
Register to our newsletter and don't miss anything anymore. We promise we will not spam you!