Colin Arthur
50 Years of Creating Characters and Special Effects' Solutions
A legendary British creator of make-up and special effects for the films from an era when computers did not exist. His film career started with an epic science-fiction film directed by Stanley Kubrick – 2001: A Space Odyssey (1968). Arthur worked on film classics such as Sinbad and the Eye of the Tiger (1977), Clash of the Titans (1981) or Conan the Barbarian (1982). He also created Falkor and other creatures for the NeverEnding Story (1984).
Colin Arthur told the participants about various methods he used to create his spectacular effects and gave the students some advice about the importance of good communication and cooperation on a film set. If you will listen to your special effects men, you could achieve nearly everything, he assured.
Viserad Film Forum is an excellent example of a learning platform for young film makers. The occasion perfectly showcased the potential of their film school and their students. As a visiting speaker I felt welcomed amongst fellow professionals from a wide spectrum of disciplines. Bravo VFF for looking after us so wonderfully … Bravo Slovak Films, Bravo Bratislava.
Colin Arthur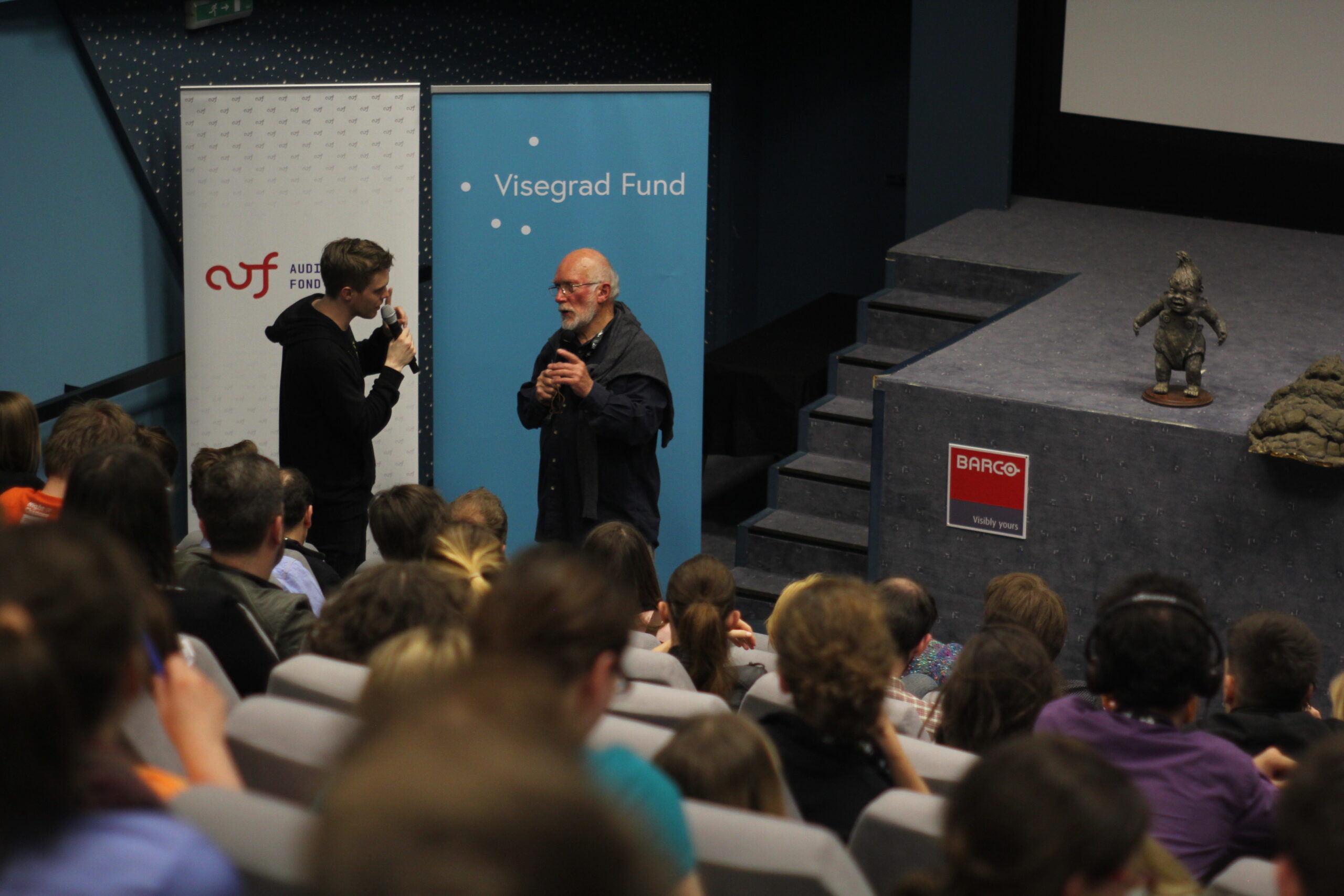 Join our mailing list today
Get the latest info about VFF22