The power of family bonds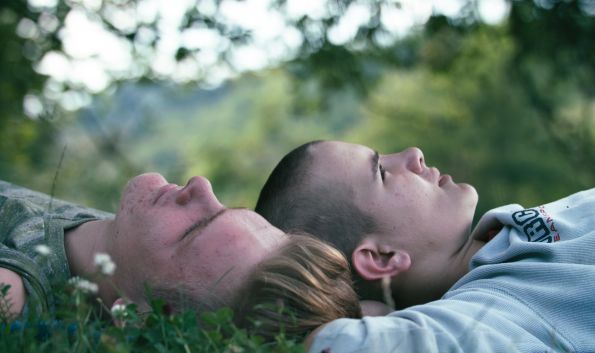 Second feature-length film by Italian documentary director Francesco Montagner premiered at the Concorso Cineasti del presente section of 2021's Locarno Film Festival by winning its main prize – The Pardo d'oro. The film will be followed by a talk with the director.
I wanted to be as close to reality as possible. The photography needed to be simple, but I also wanted something poetic that would distinguish the film from a normal documentary. I wanted to have something that came close to what we would call magical realism.
Francesco Montagner
Jabir, Usama and Useir, are three young Bosnian brothers, born into a family of shepherds. They grew up in the shadow of their father, Ibrahim, a strict, radical Islamist preacher. When Ibrahim gets sentenced to two years in prison, for war participation and terrorism, the three brothers are suddenly left on their own. The absence of their father's demands and strict commandments, changes their lives drastically. The brothers explore their newly acquired freedom on the difficult journey to becoming men. Growing up has never felt more intimate or exhausting, as they struggle, fight, and face each other, their own distinct identities developing in front of our eyes. Brotherhood is an intimate exploration of the transition from youth to manhood, the search for identity, finding love and yourself.
About movie
Directed by: Francesco Montagner
Script: Francesco Montagner, Alessandro Padovani
Cinematography by: Prokop Souček
Edited by: Valentina Cicogna
documentary / 2021 / Czech Republic, Italy / 97 min.
Join our mailing list today
Get the latest info about VFF22