Ludovica Ferrario
Film Architecture
Italian production designer and art director, has worked with directors as Wim Wenders and Abbas Kiarostami and in the last years with Paolo Sorrentino – first as an assistant production designer in Oscar winning drama The Great Beauty (2013), then as production designer in Youth (2015) and lately for The Young Pope (2016), HBO´s religious drama which was premiered at the 73rd Venice Film Festival, where the first two episodes were screened out of competition. It was the first time in the history of the festival that a TV series was a part of the program.
Ludovica claimed that the most crucial element of a film is the script. She compared it with a recipe. Everything is already in there and it's up to the cook or the film crew how delicious the outcome will be.
The experience in Bratislava has been an interesting, well organized, experience of sharing. I enjoyed not only the program and choice of tutors but even the idea of having schools from all over the world encountering for the same passion and interest. The occasion of going through my work has been a gift to me too and it has been beautiful to attend to other lectures. It was inspiring to listen and to have a chance to meet; glad to have spent some time with Collin Arthur and wife and that there could be occasions to exchange experiences done!
Ludovica Ferrario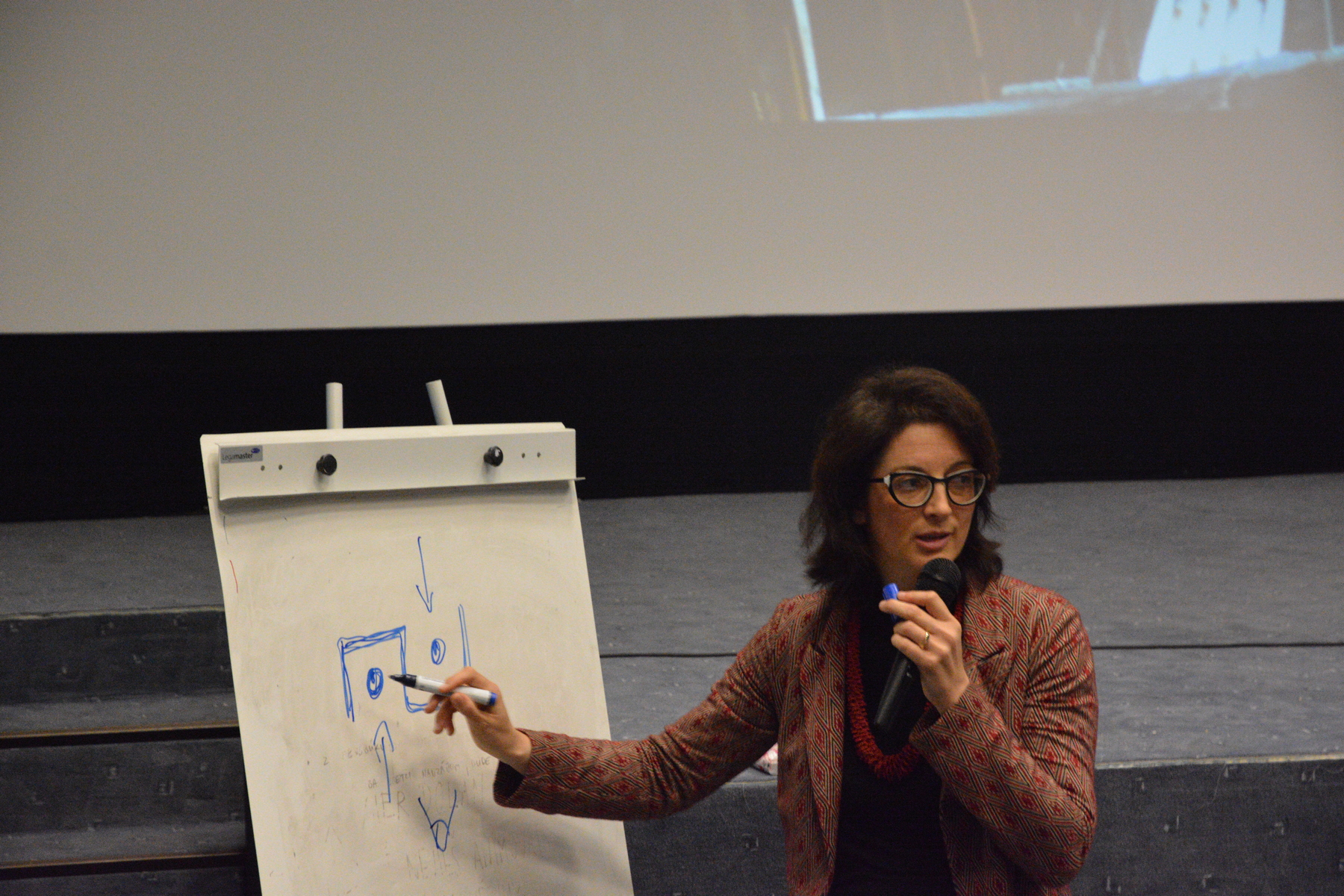 Join our mailing list today
Get the latest info about VFF22