Eugenio Caballero
"Shaping the Scene"
Caballero was raised in Mexico City. After studying the History of Art and Cinema in Florence, Italy, he began his career as a production designer in Mexico, with award-winning work on music videos (MTV Awards) and short films. Shortly after, he started working on feature films as an assistant and a set decorator.
In film, he began by working as an assistant and set decorator for the Academy Award-winning Brigitte Broch in many films including Romeo + Juliet (1996) by Baz Luhrmann which was nominated for an Academy Award for Best Production Design.
Later, he started his work as a production designer in the following films: Little Saints (1998), Seres humanos, (2000), Asesino en serio (2002) and the well-known film Crónicas (2004), which competed at Sundance Film Festival, in the "Un Certain Regard" category at the Cannes Film Festival, and won the "Horizons" award at the San Sebastian International Film Festival.
As a production designer in the Guillermo del Toro's film Pan´s Labyrinth (2006), he received the Academy Award in 2007 for Best Production Design.
Since the success of Pan´s Labyrinth he has designed several films such as the 3rd sequel of the Resident Saga, Resident Evil: Extinction (2006), The Limits of Control (2008) by Jim Jarmusch, The Runaways (2009), The Impossible (2011), Club Sandwich (2012) – winner of Torino Film festival, Aloft (2013) – Golden Bear nominee from Berlinale or Monster Calls (2016) – winner of 9 Goya Awards including Best Production Design.
That was the start of the collaboration between Alfonso Cuarón and Eugenio Caballero. Nothing could truly prepare Caballero for this black and white epic called Roma, the director's most personal project to date, which he'd been thinking about for over 15 years.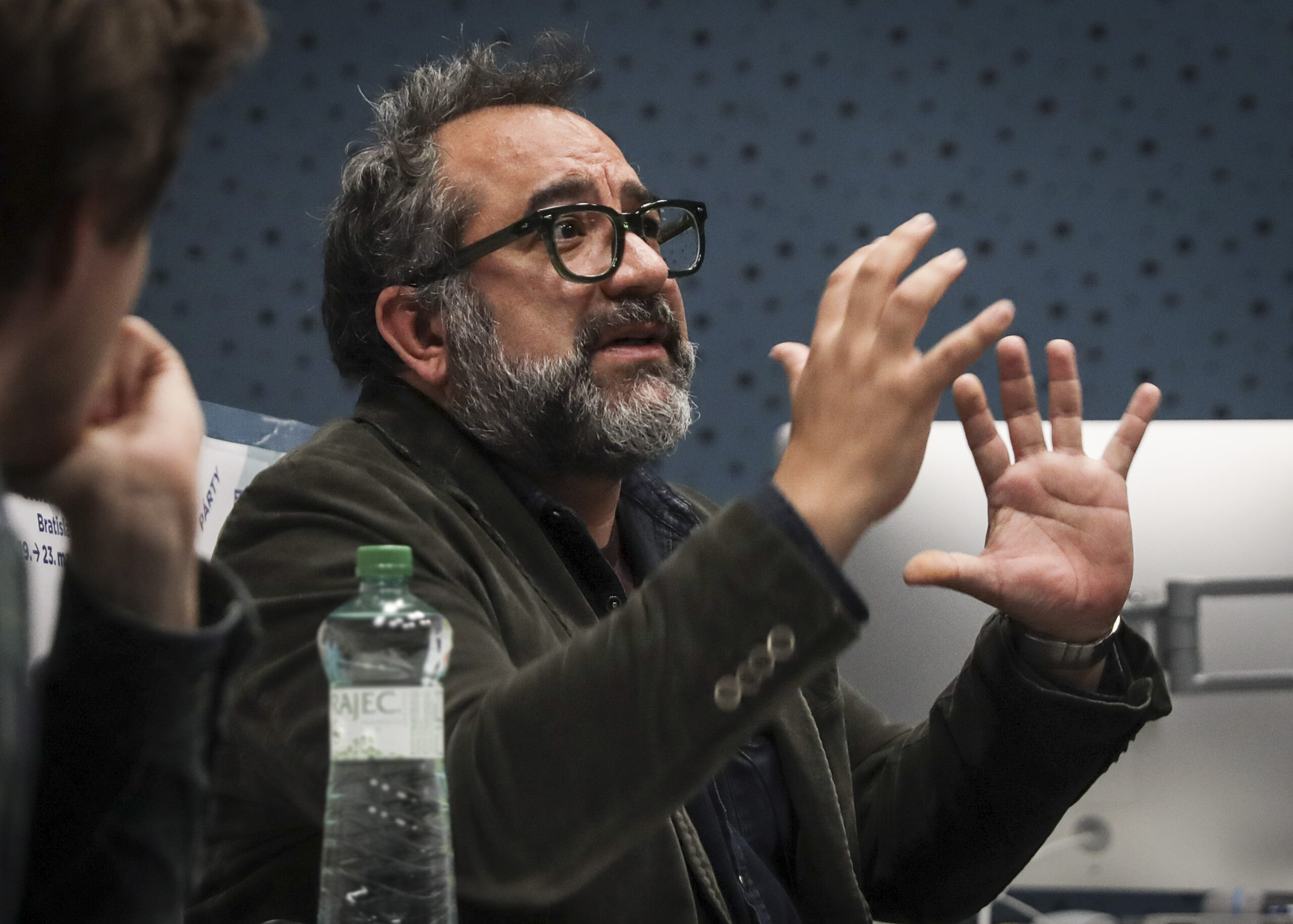 Join our mailing list today
Get the latest info about VFF22