Eddy Joseph "Creating the Atmosphere of Film"
Eddy Joseph is the Bafta-winning sound editor from Northern Ireland, who has worked on more than 70 titles. He is best known for his work on Casino Royale (2006), United 93 (2006), Harry Potter and the Sorcerer's Stone (2001), Batman (1989) or iconic musical film directed by Alan Parker Pink Floyd: The Wall (1982) and many more.
"Every shot has an important bit of plot, otherwise it wouldn't be there. And there would be only one sound, one sound effect that would assist one element of that storytelling. Try to find, what that is and use that, and only that. And then think what else I need to make it flow, to make it work. It's about finding the appropriate sound. Say, that awkward squeak you here and know that something awful now is about to happen. It's not the picture, because it's not there yet. But the sound is assisting hugely. It informs you about the things that are happening not necessarily even being there."
Eddy Joseph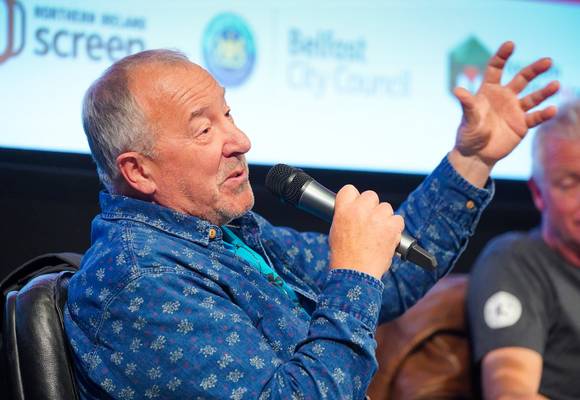 Eddy Joseph was born in 1945 as the son of a film producer Edward Joseph. He began to work as an accountant but left it after two years. In 1967, he joined the film industry as a production runner and then worked as the 2nd assistant picture editor.
In 1974, Eddy Joseph started to work as an assistant sound editor to Leslie Hodgson on The Odessa File and subsequently on ITC/RAI TV series Moses the Lawgiver starring Burt Lancaster. When all the editors had left, Roger Cherrill (the owner of the Post House) asked Eddie to be the sound editor on the re-cut feature version. The main editor was Gerry Hambling. He assisted him on films such as Midnight Express and Fame for a few years. Then in 1981, Alan Parker asked him to be the sound editor on Shoot the Moon. That was his first film as the supervising sound editor. At the same year, Eddy together with Alan Parker also finished Pink Floyd: The Wall, which Eddie won his first BAFTA award for. They made together other six films including Angel Heart (1987), The Commitments (1991) or Evita (1996).

"I want to teach the people to listen, and how by just doing that you can enhance a soundtrack. You have to be able to read a script and tell from that what the film is supposed to sound like in the end. I believe that now-a-days people are not being taught that."
In the end of 80s, Eddy worked as the sound editor of Tim Burton´s Batman. They collaborated on two other projects in 2005 – Charlie and Chocolate Factory and Corpse Bride. In 2001, Eddy worked on the first part of the cult film series based on the eponymous novels – Harry Potter and the Sorcerer's Stone. "When Chris Columbus and I discussed the concept, we decided we didn't want to have anything that sounded electronic or that sounded too modern or futuristic Star Wars-y. It's a much-hackneyed word these days, but we wanted to keep things "organic," which we did. It was hard to do, because it's very easy to take some normal effect and over-treat it so it becomes electronic-sounding." After Harry Potter, he cooperated with Anthony Minghella on his film Cold Mountain; with Paul Greengrass on the movie United 93, in the center of which are hijacked planes on September 11th, 2001 – Eddy Joseph was nominated for BAFTA award for both of the before mentioned films.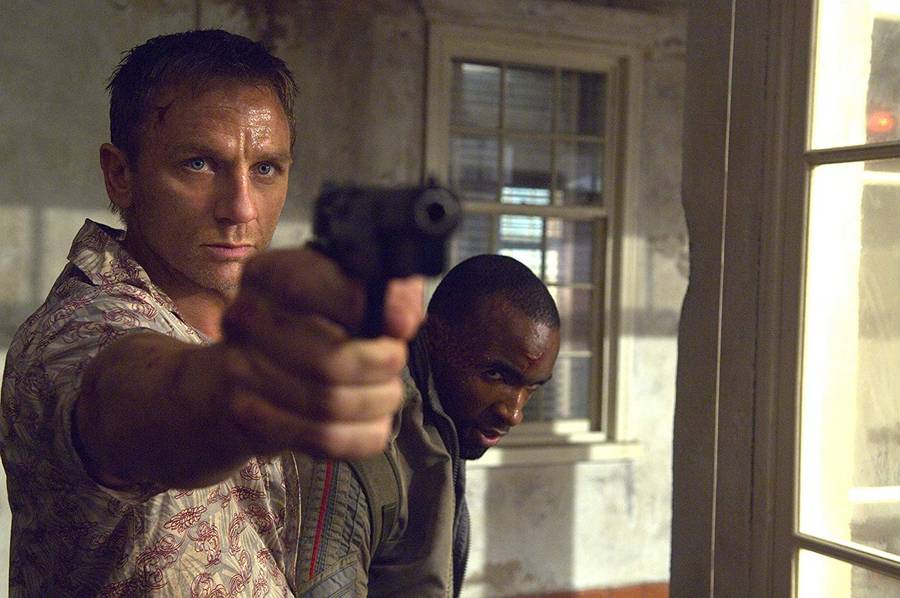 In 2006/2007, Eddy worked on various films at the same time – Breaking and Entering directed by Anthony Minghella; Black Book directed by Paul Verhoeven, which is a Dutch-language film; Hannibal Rising directed by Peter Webber; and Casino Royale directed by Martin Campbell. "All four films are completely different. Casino Royale is a loud, gritty, powerful action film. Breaking and Entering is a psychological, low-key picture with a great deal of emphasis on dialogue. Black Book is a war film about the Dutch resistance. And Young Hannibal is about the early life of Hannibal Lecter and is a dark psychological thriller. All four films need completely different sound designs. You need to create belief in the minds of the audience that it sounds right." Eddy Joseph won his second BAFTA award for Best Sound for Casino Royale. He also worked on the next James Bond film – Quantum of Solace – which he got other BAFTA nomination for in 2008. Currently he works as a sound consultant for various projects.
Join our mailing list today
Get the latest info about VFF22