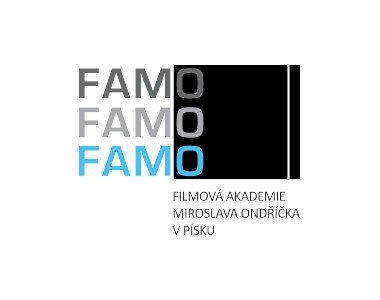 The Film Academy of Miroslav Ondricek in Pisek (FAMO) is an independent private film school, which offers the possibility to study Film Art in a beautiful, inspiring and traditionally cultural town Písek, situated in the region of South Bohemia, Czech Republic.
FAMO in Písek educates and trains students to a professional level with specialisations in Screenwriting and Directing, Cinematography, Sound, Editing, Production and Animation. The programme aims to equip graduates with a high level of technical competence and craft skills as well as to develop theirs creative skills to the highest artistic level possible. The Academy provides convenient environment where students can gain an understanding of underlying aesthetic principles of filmmaking and teaches to apply, to explore, to experiment and even to challenge those principles in the real world.Hands-on experience and team-work are both given a strong emphasis throughout the study programme. Therefore, the course includes ongoing practical exercises with focus on specific skills such as studio lighting, camera work or editing techniques.
The International Film Studies (IFS) department at the Film Academy of Miroslav Ondříček offers three study programmes, as listed below. All of these are taught exclusively in the English language, however in the Bachelor's Degree Programme there exists an alternate pathway allowing students to transfer from the English Bachelor Programme into the Czech language Bachelor's program following the successful completion of assessment of the student's common and specialized language skills at the end of the first year of study.
Join our mailing list today
Get the latest info about VFF22