A story of a typical Ukrainian who fights for his future having had a difficult past.
A case study of debute feature-length film Pamfir premiered last year at the Cannes Directors' Fortnight. The film will be followed by a talk with Ukrainian director Dmytro Sukholytkyy-Sobchuk.
"Through Pamfir's story, I wanted to raise the issue of Ukrainian emigration and the chasm that separates Ukraine with the European Union. However, at the same time, I wanted to tell the story of an ordinary man reduced to despair. A man who, in trying to preserve his ideal world, transgresses a whole series of ethical norms and human laws to offer a better future to his son – at all costs. It is a story of an honest man who becomes a beast. But it is also a story about love that can be gentle and cruel at the same time."
Dmytro Sukholytkyy-Sobchuk
Western Ukraine, on the eve of a traditional carnival. Pamfir returns to his family after months of absence. Their love is so unconditional that when his only child starts a fire in the prayer house, Pamfir has no other choice but to reconnect with his troubled past to repair his son's fault. He will be taken on a risky path with irreversible consequences.
About movie
Directed by: Dmytro Sukholytkyy-Sobchuk
Cinematography by: Nikita Kuzmenko
Editing: Nikodem Chabior
Sound by: Serhiy Stepanskyy
Sound mix by: Matthieu Deniau
Production Design: Ivan Mykhailov
Cast: Oleksandr Yatsentyuk, Stanislav Potyak, Solomiya Kyrylova
fiction / 2022 / Ukraine, France, Poland, Chile / 106 min.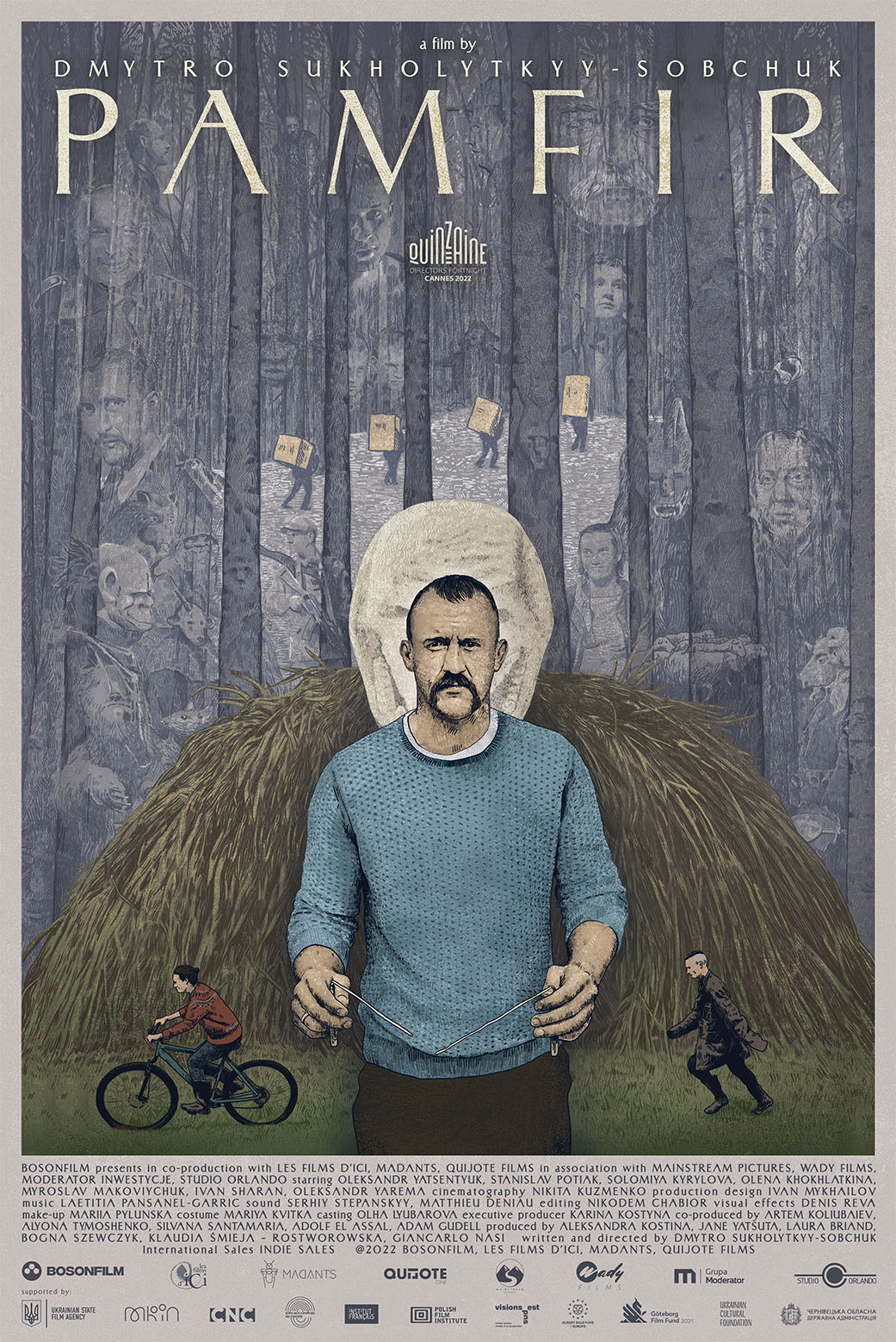 Join our mailing list today
Get the latest info about VFF22