The film presenting historical events, also resonates in the modern world.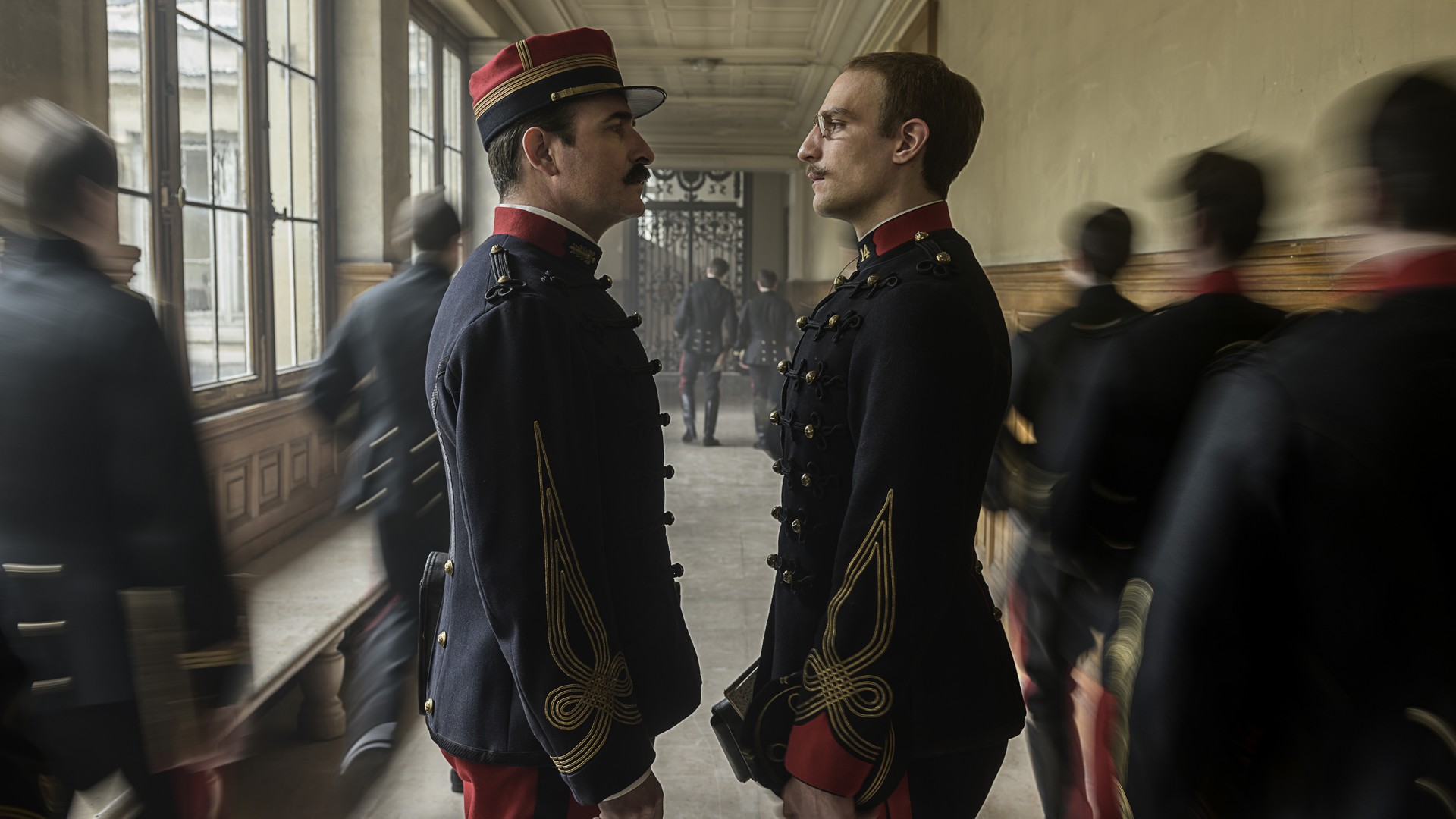 A case study of an exceptional story of Dreyfus Affair by Roman Polanski with the cinematographer Paweł Edelman, PSC. The film was premiered at the 76th Venice International Film Festival and won four prizes, including FIPRESCI Prize and Silver Lion.
"It is very difficult to watch "Officer and Spy" and not to find an analogy to present time. I live in Poland, where we have a populist and right-wing government that wants to control free courts and the media. In the parlament we have political parties preaching racial hatred. In the last 100 years we conquer the moon, build internet and destroy the climate, but we didn't grow up as a human being."
Paweł Edelman, PSC
On January 5, 1895, Captain Alfred Dreyfus, a young promising officer, is degraded for spying for Germany and is sentenced to life imprisonment on Devil's Island. Among the witnesses to his humiliation is Georges Picquart, who is promoted to run the military counter-intelligence unit that tracked him down. But when Picquart discovers that secrets are still being handed over to the Germans, he is drawn into a dangerous labyrinth of deceit and corruption that threatens not just his honour but his life.
About movie
Directed by: Roman Polanski
Script: Robert Harris, Roman Polanski
Cinematography by: Paweł Edelman, PSC
Music: Alexandre Desplat
Edited by: Hervé de Luze
Cast: Jean Dujardin, Emmanuelle Seigner, Louis Garrel,
Grégory Gadebois, Melvil Poupaud, Mathieu Amalric
fiction / 2019 / France, Italy / 132 min.
Join our mailing list today
Get the latest info about VFF22