"The Role of the Producer in Independent Filmmaking"
Producer and scriptwriter Jim Stark has helped many of the cult indie US and European films to get made and seen, including collaboration with Jim Jarmusch (Down by Law, Mystery Train, Night on Earth, Coffee and Cigarettes), Szabolcs Hajdu (Mirage) or Corneliu Porumboiu (La Gomera). Recently he worked as an executive producer of Triangle of Sadness, that won four prizes at European Film Awards.
"How do I decide which movie to make? In my opinion, it's very important to find a writer-director you can work with. I'm talking about someone whose talents you like, someone whom you respect, and someone with a sensibility that is similar to yours. It's equally important to have someone who respects you, and who doesn't see you merely as a person who writes checks. The two of you have to be able to sit down and have a conversation about what the story is, about the kind of movie you want to make, how you make it…. You really have to be able to talk about this, as equals."
Jim Stark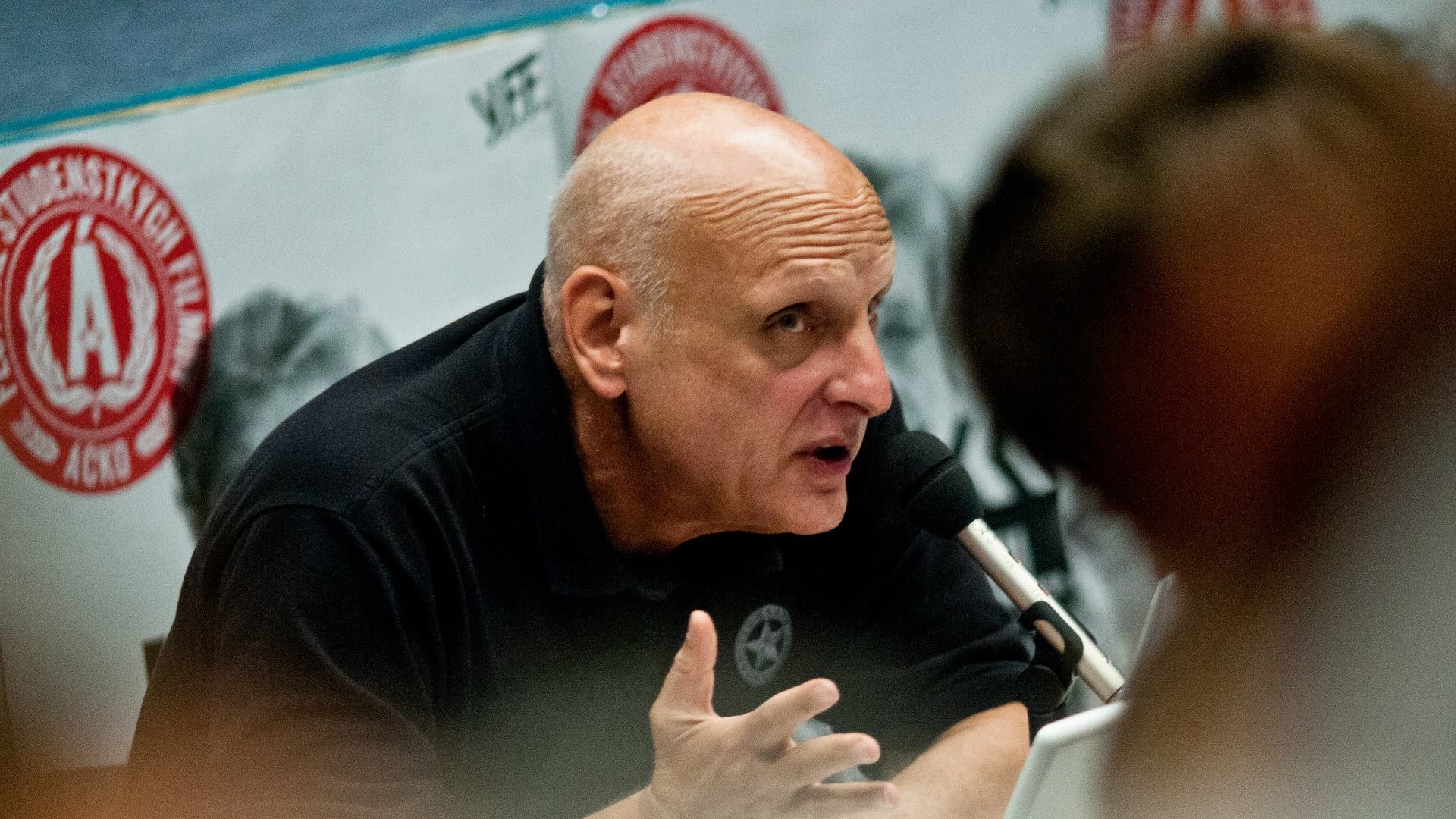 Jim Stark first came into contact with film industry in 1983. He financed and produced 2nd film by Jim Jarmusch called Stranger than Paradise. Stark's and Jarmusch's families hosted the crew for the shoot, and Stark's 86-year-old grandmother starred as "Aunt Lotte."
"If I hadn't done that film with Jim," he admits, "I would probably still be practicing law." Instead, he found a new outlet for his creative talents. The film won Golden Camera at IFF Cannes and Golden Leopard at IFF Locarno.
"A producer like me," he explains, "has to choose and shape the idea and story of the film, helps to pick the cast and crew, is active in the film's final form (how it is edited) and then strategizes the way the film goes out into the world . . . People think filmmaking is all about the weeks that a film is shooting. In fact, from first idea to release online or home video, an independent producer like me works on a film for at least three or four years, and I have done films that took a decade to finish."
Jim Stark
Stark worked with Jim Jarmusch on the production of many other films such as Down by Law, Mystery Train, Night on Earth and two short Coffee and Cigarettes.
Stark's activities are not limited to film production. His screenwriting accomplishments include among others screenplay for the movie Cold Fever by Fridrik Thor Fridriksson, a film about Japanese businessman travelling to Iceland, which had its premiere at Sundance, or the movie script for Factotum, which is an adaptation of the Charles Bukowski novel directed by Norwegian director Bent Hamer.
"Mystery Train was invited to the Reykjavík Film Festival. Jim, not being a big Festival guy, didn't want to go, but I'd always been fascinated by Iceland, so we asked if they'd invite the producer. They would have taken the gaffer, because not so many people come up to Iceland, so off I went. The airport's about 40 minutes outside Reykjavík, and the landscape is this sort of unbelievable moonscape of lava fields. I'd never seen anything like it. For somebody who does road movies, it was like a billion dollars in free production design. By the time I got into town I really wanted to make a movie there. I'd enjoyed working with Masatoshi Nagase on Mystery Train and somehow these two ideas got entwined in my head: I thought, I'm going to do a movie about a Japanese guy who comes to Iceland and goes on the road! Anyway, I had a good experience collaborating with Fridrik Fridriksson, but that was my only writing experience until I met Bent Hamer, who already had this idea to film Charles Bukowski's Factotum."
Jim Stark
Stark also co-produced the first film by a Serbian director Darko Lungulov called Here and There. A story full of humour about miserable middle-aged musician Robert and Serbian immigrant named Branko won two prizes at Tribeca Film Festival.
After finishing Darko Lungulov´s film in 2009, Jim Stark was on the jury of Romania's Transilvanian Film Festival where he met Szabolcs Hajdu. They started to collaborate on the movie Mirage – Hungarian-Slovak western, which takes place on the Great Hungarian Plain. Its story is characteristic for the genre, however unique in its Eastern European interpretation. Hajdu had tried to make a documentary about the situation in the Hungarian puszta, but had to abandon the project after one of the puszta farm bosses threatened to kill him. So he had decided to make a narrative feature film, but with a twist: "He decided he would actually prefer to tell the story in the form of a classic Western." The idea appealed to Stark. "I liked him, and thought it was a crazy idea, I agreed to do it." Jim Stark was not only the co-producer of the film but also the co-writer. Mirage was screened in the Contemporary World Cinema section at the 2014 Toronto International Film Festival.
In 2018 Jim Stark has started to collaborate with the Icelandic filmmaker Maria Solrun on her second feature – Adam. A story about a young man facing a life and death decision when his deathbed-ridden mother asks him to help her die, was premiered at Berlinale in Berlinale Generation section. Stark has recently also worked as an associate producer on many films like Foxtrot by Samuel Maoz, which won Silver Lion in Venice IFF, Our Time by Carlos Reygadas or La Gomera by Corneliu Porumboiu, which was nominated to Palme d'Or in Cannes.
Hi recent collaboration a film by by Ruben Östlund Triangle of Sadness – a satire in which a pair of models find themselves at a crossroads in their careers, won four prizes at European Film Awards (Best European Film, Actor, Director and Screenwriter).
Join our newsletter
Register to our newsletter and don't miss anything anymore. We promise we will not spam you!